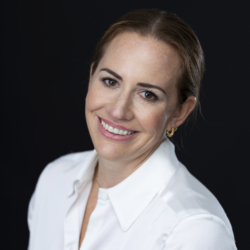 Susie Lind
Managing Director UK BlueFloat Energy | Renantis
As UK Country Manager at BlueFloat Energy and the Managing Director of its joint venture with Renantis in the UK, Susie leads the development of our current project portfolio and new business opportunities. Susie manages site selection, consenting, planning, and establishes and maintains relationships with strategic partners and key local stakeholders.
Susie has been working in the energy sector for 15 years and brings experience in development, construction, operation and decommissioning of low-carbon energy projects across the UK. Prior to joining BlueFloat Energy, Susie held executive director positions at EDF (UK) and EDF Renewables.
She began her career as a transactional corporate lawyer in London before moving into the energy sector where she worked across the full energy system from generation to supply. This gave her a great understanding of how the UK energy system and UK policy and regulation work in practice, as well as experience in driving required policy change to enable development stage projects, in particular through her work at EDF and as a non-executive Director of Scottish Renewables. She has supported the delivery and operation of onshore wind, offshore wind, storage, solar and nuclear across Scotland, England, Ireland and Wales.
Susie lives in Edinburgh, remains a qualified lawyer, Notary Public and Writer to His Majesty's Signet. In 2022 she completed executive education focused on Leadership and Sustainability at Esade University and Yale School of Management.
<< Back