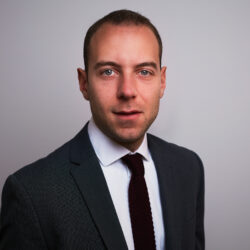 Vasilis Michalopoulos
Senior Investment Manager Energy Infrastructure Partners
Vasilis has extensive experience in the sector and from his role as senior investment manager at Energy Infrastructure Partners (EIP) he manages equity ownerships in portfolio companies on behalf of EIP-managed funds and other investors. In addition, he looks into market trends in the energy space to define new and large-scale investment opportunities. In earlier years in his career Vasilis gained additional insights into the industrial side of renewables pursuing sales management and turbine engineering for OEMs.
Vasilis sits in the Board of various renewable energy companies and oversees diverse workstreams ranging from construction management, supply chain, power purchase agreements, debt financing, regulatory developments and operational excellence. Committed to the wider energy transition spectrum, he manages EIP's equity participation in a market-leading group that that owns natural gas pipelines, direct stakes in other gas transmission operators and LNG terminals in Europe and beyond.
He holds a MSc in Sustainable Energy Technology and a BSc in Mechanical Engineering.
<< Back