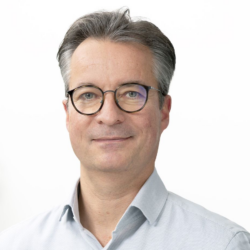 Roger Krämer
Director - Asset Management Equitix
Roger is a Director within the Asset Management team of Equitix, having joined in December 2018 bringing over 20 years' experience of infrastructure investment in the European renewable energy sector.
Since joining Equitix Roger has held various board positions in several portfolio companies with a focus on solar, geothermal power plants and on-/offshore wind farms, including Sheringham Shoal (Scira) offshore wind farm in the North Sea and several onshore wind farms in Germany, Poland and Sweden.
Before joining Equitix, Roger managed the German office as Investment Director and Partner of the NIBC European Infrastructure Fund (NEIF), responsible for deal sourcing, transaction-related activities and a pro-active portfolio management.
<< Back