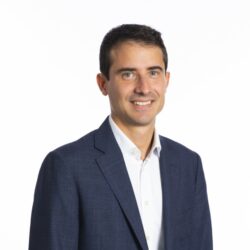 Roberto Casuccio
Associate Director Downing
Roberto has over 11 years of experience in the renewable energy sector, focusing on investments and advisory roles, particularly in wind and solar projects.
In early 2021, he joined Downing as Associate Director, focusing on new investments across Northern Europe. Before his role at Downing, Roberto worked as an Investment Manager at Glennmont Partners, where he worked on several Italian acquisitions contributing to the expansion of Glennmont's wind portfolio, and refinancings. Prior to that, he worked at Antin Solar Investments, where he played a key role in a €165 million solar refinancing transaction, a milestone in Italy's renewable energy sector. His career began in the M&A division at Rothschild, where he gained experience in clean energy advisory transactions.
Roberto holds a BSc in Economics and Finance from Bocconi University, with additional academic experience at Emory University and the University of California in Berkeley. He also earned a MSc in Finance from Bocconi University.
<< Back