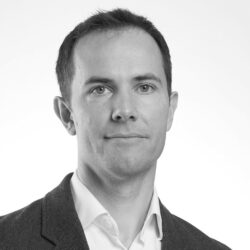 Richard Abrams
Director for Onshore Renewables ABL/OWC
Richard has 18 years' experience in the energy sector and is currently Director for Onshore Renewables at ABL/OWC. He has experience in very large projects across multiple technologies including onshore wind, offshore wind, solar PV, BESS and Power to X. Richard has worked on and directed a variety of projects including Independent Engineering and M&A, Owner's Engineer, resource assessment, project development, feasibility, market studies as well as research and development in cutting edge renewable energy topics which are expected to impact new and emerging markets.
Richard is a highly experienced project manager and director having been responsible for management of numerous and varied scopes with different stakeholders (developers, owners, financiers, etc) and he has worked on projects in most major renewables markets globally with significant period spent in the UK, US, Canada and Spain.
Richard's background was originally wind resource and he holds a BSc in Astrophysics and an MSc in Atmospheric Sciences.
<< Back