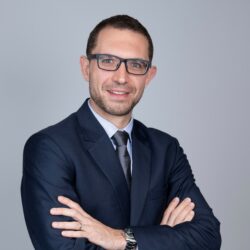 Itamar Orlandi
Senior Advisory Manager Pexapark
Itamar Orlandi is a Senior Advisory Manager at Pexapark, the leading provider of tools and data to buy, sell and manage renewable energy. He advises investors, IPPs and other market participants on developing new strategies, upgrading energy risk management capabilities and closing energy hedging transactions.
Itamar has over a dozen years experience in the energy transition sector, with the past 5 focused on building and managing lean asset managers dedicated to sustainable infrastructure. Previously, Itamar held investment, consulting and commodity market roles at Smartenergy Group, the Asian Development Bank and BloombergNEF.
Itamar is a CFA charterholder and holds an Executive MBA from IE Business School, a MSc Environmental Regulation from London School of Economics (with distinction), and a BA degree in Economics from the University of Haifa.
<< Back