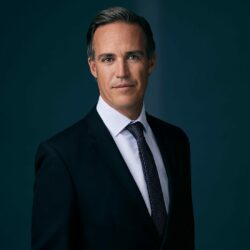 Charles Lesser
Partner Apricum
Charles Lesser is an energy corporate financier, focused on Apricum's transaction advisory mandates. He helps companies navigate the energy transition across energy storage, e-mobility, digital energy and merchant risk.
Charles has over 20 years' experience in energy investment banking. With an outstanding record of achievement, he has advised public and private companies from start-up to FTSE100 on capital raising, M&A, A&D and strategic transactions, and has been recognized with numerous industry awards.
Before joining Apricum, Charles was the managing director and head of natural resources at Panmure Gordon, a British investment bank. He spent seven years at Macquarie Group first as managing director, European midcap equities, and then as head of European energy banking. Prior to that he held the role of board director and European managing director at Tristone Capital, an international energy boutique acquired by Macquarie. He spent the first 9 years of his career in energy at UBS' investment bank.
Charles holds a master's degree in social and political sciences from the University of Cambridge.
<< Back