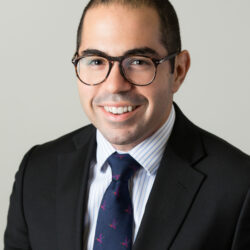 Alexandre Franceschini
Senior Vice President Green Investment Group
Alex is a Senior Vice President in Green Investment Group ("GIG") investment team. He has joined GIG in 2014 and has since focused in the origination and execution of renewables transactions in Europe, with a strong footprint in Offshore Wind.
Alex has over 10 years' experience in Corporate Finance, with a focus on renewables over the last 6 years. He has been involved in the financing, investment and divestment of over 15 transactions with an aggregate value of c.£18bn, including c.£15bn renewables. He has a strong experience in offshore wind having been involved in the Rhyl Flats, Sheringham Shoal, Gwynt y Môr, Galloper, Race Bank, EA1 and Outer Dowsing (UK R4 seabed auction) projects.
Before joining GIG, Alex was with Societe Generale in Paris, where he focused on M&A advisory for major French corporates and financial investors.
Alex holds an Engineering master from Ecole des Mines and a Finance master from HEC Paris.
<< Back